GEIGERRIG - Hydration Packs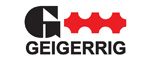 Pressurized Hydration Packs - Spray to Drink, Never Suck Again!

People who use GEIGERRIG hydration packs during activity report,
that they comfortably drink 30% more water than they do when using
standard, un-pressurized, sucking hydration packs. Why?
With GEIGERRIG Hydration Packs, all that one will need to do is lightly
bite down. The GEIGERRIG pressurized system does the rest: continuous,
easy, comfortable hydration without disruption or inconvenient sucking.
Done drinking? Just put in the dishwasher!