ALBEDO 100 - Reflective Spray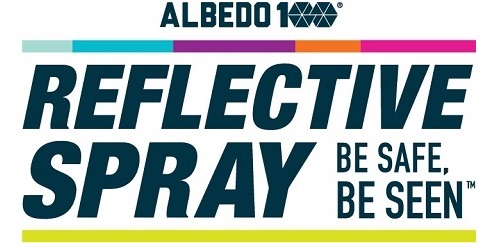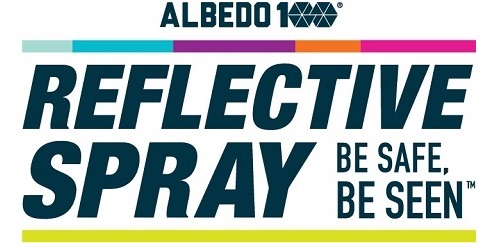 Albedo 100 is a series of three different reflective sprays, which increase
the security in twilight and darkness for man and pet. The sprays are easily
applicable, stay on clothing, shoes, bike, fur etc. and reflect light in
the same direction as the light source. With Albedo 100 sprays, night walks,
sports activities, horseback adventures and all kind of outdoor activities
become a save endeavor.
The sprays were developed in 2013 in Sweden, in response to the high rate
of animal/human-vehicle crashes on Scandinavian roads in weak light conditions.
The product is used in areas such as sports, child safety and even by the
Finnish Reindeer Association to decrease the number of traffic accidents.
The different sprays are developed for different materials and areas of use.
E.g Albedo100 Reflective Spray stay on fitness and leisure apparel, shoes,
strollers, backpacks, bikes and helmets, mail boxes, leeches and on pet fur.
Invisible Bright is developed for textiles and Horse and Pets for fur (these
sprays disappears when washed). If you want to increase the visibility
of hard objects made of e.g metal, plastic, wood etc, you should use Light Metallic
which is also permanent.


Item No: RS-0020